This series of 12 mini retreats is designed to hold space for your spiritual growth while supporting your need to indulge in something just for you throughout 2023.

Perhaps you are going through massive internal changes and would like a safe space to return to throughout the coming year. Maybe you're walking through the dark night of the soul and want some tools to make it easier, maybe you know something has fundamentally shifted in you and you want to make sense of it and what life looks like now, or maybe you feel a calling for more... an undefinable calling from the depths of your being and want to understand it. If any of these things resonate with you, welcome to the best thing you can do for yourself in 2023!

As part of a year-long group series, once a month throughout the coming year, we will gather together to focus on personal exploration, emotional excavation, processing and release, and ultimately, spiritual growth. During this time, you will dive deep into the truth of yourself, clearing the path towards spiritual awakening and growth by using drum journeying, creative journaling, exploratory art practices, guided meditations, and of course tapping!

This series of mini retreats was born from a desire to create what I could not find when I was going through monumental shifts in my own life. Throughout this year-long series, you will discover truths about who you are on a fundamental level, develop spiritual practices that bring balance and devotion into your daily life, and let go of blocks and limiting beliefs that are deeply imbedded in your energy system and may be derailing your spiritual awakening. This series is for you if you want to focus on your spiritual awakening and growth in the coming year, wherever you are on your path. The world needs your light, your love, and your gifts. This 12-month series of retreats may be just what you need to help you move through spiritual changes in a safe, supportive, spiritually centered, and sacred space.
Spiritual beings, living human experiences.

Quest for Inner Truth is a rich combination of guided activities held on the 2nd Saturday of every month on Zoom from 10:00 a.m - 12:30 p.m. CT, starting on February 11th. You will be led through guided meditations, drum journeys, tapping meditations, creative journaling activities, and exploratory art practices all in support of a deeper understanding of your inner truths... your needs, wants, motivations, and purpose. I want to see you thrive and grow next year. Let's walk together in 2023 on your journey to awakening.
Your Instructor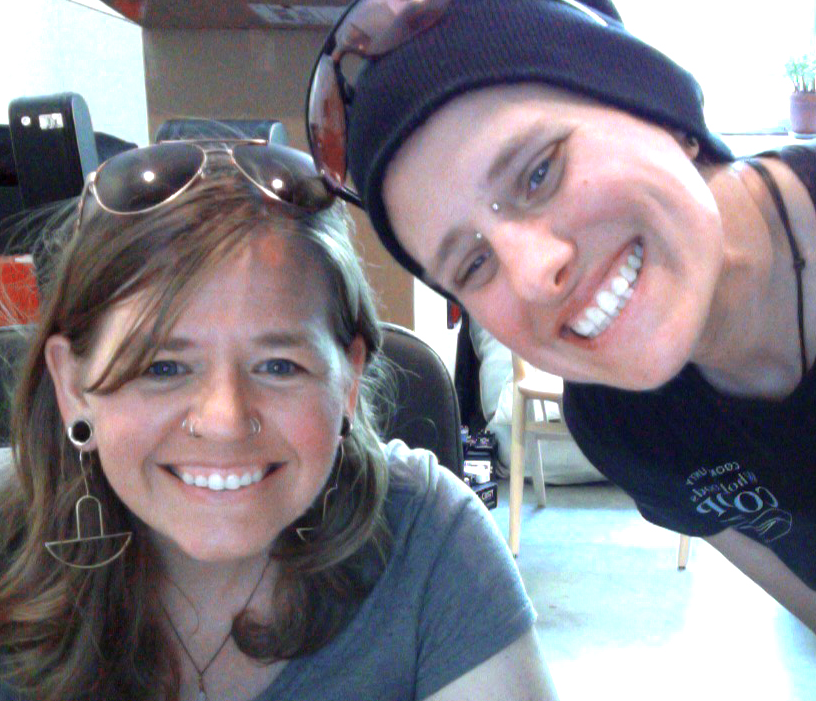 Angela Hed Vincent (she/her), owner of True You Tapping, is an EFT Master and Energy Medicine Practitioner for people at their emotional or spiritual breaking point.
She helps her clients honor and release emotional pain they never thought possible, while using it as a catalyst for transformation and a pathway to their truest selves, even if they don't know the root cause of their issue.
AK Hed Vincent (they/them), owner of Pattern Percussion, is a drummer, artist, and electronic musician. They are a HealthRHYTHMS Certified Empowerment Drumming Facilitator, a Reiki Master, and have a Music and Wellness Leadership certification.
AK hosts in-person and online drum gatherings for other compassionate people to honor the cycles of nature and the rhythms of life.
Frequently Asked Questions
When does the course start and finish?
This course begins in February and ends the following January. We will meet over Zoom once a month, for twelve months.
How long do I have access to the course?
You will have access to new content in the classroom space each month and it will remain available to you throughout the yearlong course and for 6 months after the course has ended. After enrolling, you have unlimited access to this course across any and all devices you own.
What if I am unhappy with the course?
We would never want you to be unhappy! If you are unsatisfied with your purchase, contact us in the first 30 days and we will give you a full refund.