Has that inner pull to your purpose been stronger lately? Has your calling been... well, calling to you even louder?
Perhaps it's time to answer.
This program is designed to offer you sacred space, a community to grow and connect with, and a solid foundation of skills and knowledge as you dive into a deeper understanding of your unique gifts and how you might use them in alignment with your purpose.
Tell me more...
This program spans 10 months and is designed to help you discover and step into your purpose. Throughout the year, you will take the time to immerse yourself into your inner knowing, gain valuable tools for self-discovery and healing, expand your knowledge of energy medicine, energy ethics, setting sacred space, tapping, healing trauma, shadow work, inner child work, soul damage, archetypes, and the Dark Night of the Soul experience... finally leading you to discover your unique alchemy for creating a purposeful life.
How did this program come to be?
This program was created out of a calling to hold space for a group of individuals dedicated to the discovery of their path and purpose, to grow, share, and learn together. It was built on years of inner work done for myself and my clients, countless hours of study and practice, and an unrelenting pull to know more, heal faster, and find the most elegant encapsulation of modalities to create the most profound shifts for each person, knowing that we are all different, and may need different paths through.
Who is this program for?
I've worked with so many people recently whose gifts are coming to the surface, people who are ready to step into their purpose, and who need both guidance and a community. If this sounds like you, you're not alone. I hope this program is a beacon, a safe harbor, and a welcome home for you.
This program is for those people who are waking up, ready for something new, though they can't quite put their finger on what. Those people who are realizing that the time is now to step into the truth of who they really are, even if it's scary. This program is for the ones who are restless for the next chapter where they know they play a much larger role, but don't quite know what it is... and it's not like anything they've done doing. For those who know their gifts and need a safe space to hone their skills, and for those whose gifts have been hiding in the background waiting to be seen and honored.
What does the Mentorship Program entail?
Our classroom will be a training ground for your unique skills and abilities.
Sound like Xavier's School for Gifted Youngsters (if you watch X-Men)? Yeah, kinda like that... only for YOU and YOUR natural abilities.You will learn about yourself and the innate skills, experiences, and passions that make you, you... and at the same time you will be learning about other people and what makes them unique... and together, held in sacred space, you'll discover who you really are, why you're here, and what's possible for you.
What is the format of the Mentorship Program?
There are 3 levels, each lasting 12 weeks. We will take a 2-week break between levels. The first is foundational, laying the groundwork for later levels.
In Level 1, we will uncover and hone your gifts, grow your intuitive abilities through the art of muscle testing, gain knowledge about the body's energy systems, tap to clear blocks, learn the foundations of sensing and interacting with energy, and learn to trust yourself more completely.
In Level 2, we will take all of the foundational skills you've learned and the gifts you've been refining, and turn our focus on fragmentation and integration of the self... the study and practice of how to put yourself back together after trauma, soul damage, and silver cord disconnection.
Level 3 will bring us into conversation with your truest self and those around you. Here you will focus on what you might want to build as an individual and all the possible ways you can use these skills and abilities in collaboration with one another... This level is about alchemizing your gifts in a configuration that works best for you, as well as learning that we are even more powerful when we work together.
Level 1: Self-Discovery and Intuitive Development
You will gather and amplify your innate gifts through practical exercises and regular practice.
You will become adept at listening to your body's built-in system of inner knowing.
We will talk about the importance and practice of setting sacred space.
You will learn about energy ethics in theory and practice.
You will learn how to sense and clear negative energy from yourself and your space for greater wellbeing and a better quality of life.
You will learn practical skills to support your own energetic self-care.
We will explore how you hold emotions, beliefs, and trauma in our bodies and energy system.
You will discover the limiting beliefs that have held you back from stepping into your purpose in the past, and tap to release them.
You will gain confidence in yourself and in your intuitive abilities.
You will gain clarity around your purpose.
Level 2: Fragmentation, Integration, and Wholeness
You will continue to practice muscle testing for further intuitive development.
We will continue to tap as a group for your personal healing and growth.
We will dive deeper into the study of the various ways we break, fragment, and disconnect.
We will explore the many ways to mend, heal, and create wholeness.
You will learn about the shadow self and how to work with this part of yourself for growth and transformation.
We will explore the inner child and the importance of integration for healing.
We will explore the fastest, gentlest ways to release trauma.
You will learn about repairing and/or reconnecting your silver cord.
We will discuss soul damage and spirit damage.
We will explore The Dark Night of the Soul experience.
Level 3: Inner Alchemy and Your True Self
You will continue to gain confidence in yourself and in your intuitive abilities.
We will continue to tap to heal and release limiting beliefs and traumas holding you back.
You will continue to gain clarity around who you truly are, and why you're here.
We will explore the role of contracts, cords, and bonds in our lives and energy systems.
You will gain a deeper understanding of the expansive nature of your energy system's auric layers and energy bodies.
We will muscle test as a group for your unique set of purposes and the various paths to fulfilling them.
You will explore collaboration with others for growth and healing.
You will experiment with combinations of healing methods and modalities that align with you as a unique individual.
We will explore Archetypes and how they can define, confine, and empower you.
You will begin to more clearly name and map your path and purpose.
You will receive a certificate upon successful completion of all three levels of this program.
I can't tell you how excited I am to get started!
You have a unique purpose. Let me support you as you explore it further.
When, where and what time?

We will meet via Zoom on Thursday nights from 6:00-7:30 pm, CT starting on March 9th. We will gather together for trainings and group sessions. There is time built into our schedule to allow you to complete self-assessments and self-discovery sheets outside of class. If you have questions or issues throughout the course of this Mentorship Program, I will be available to you through email.
Class Schedule:

Level 1: March 9 - May 25
Level 2: June 15 - August 31
Level 3: September 21 - December 14 (off the week of Thanksgiving)
There are partial scholarships available to those of you with limited budgets. If you are interested in finding out if you qualify, schedule a quick meeting with me here.
Your Instructor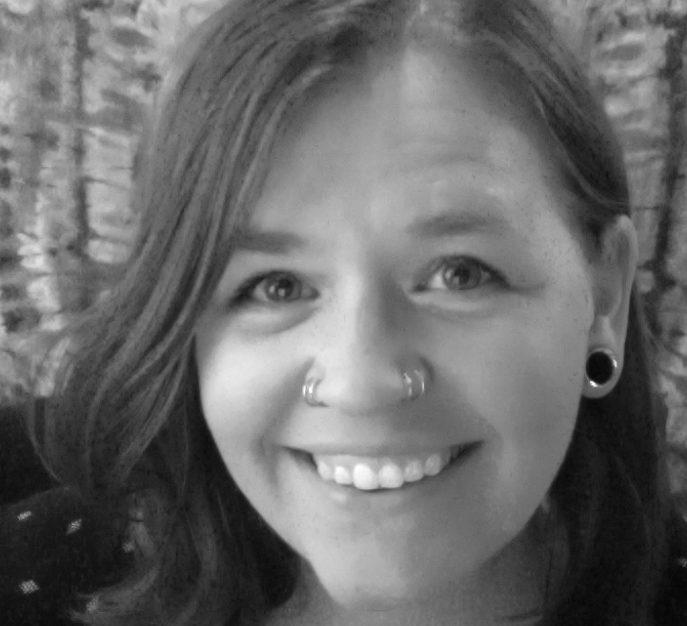 Angela Hed Vincent (she/her), owner of True You Tapping, is an EFT Master and Energy Medicine Practitioner for people at their emotional or spiritual breaking point.
She founded True You Tapping after successfully using EFT (Emotional Freedom Techniques, aka. tapping) to release her severe burnout, depression, and compound trauma.
Now, Angela helps others who are feeling lost, alone, and hidden beneath their traumas, to dissolve blocks, collapse issues, and unearth their true potential. She helps her clients honor and release emotional pain they never thought possible, while using it as a catalyst for transformation and a pathway to their truest selves, even if they don't know the root cause of their issue.
Frequently Asked Questions
Is there a Certificate of Completion for this program?
Yes! After successfully completing the Mentorship Program, you will receive a printable Certificate of Completion via email.
How long do I have access to the course?
You will have lifetime access to the materials within this program. After enrolling, you will have access to weekly downloadable and printable classroom materials within the classroom space - across any and all devices you own.
What if I am unhappy with the course?
I truly don't want you to be unhappy! If you are unsatisfied with your purchase, contact me in the first 30 days and I will give you a full refund.
There are partial scholarships available to those of you with limited budgets. If you are interested in finding out if you qualify, schedule a quick meeting with me here.